VILLA 4B-02 (7 Pax)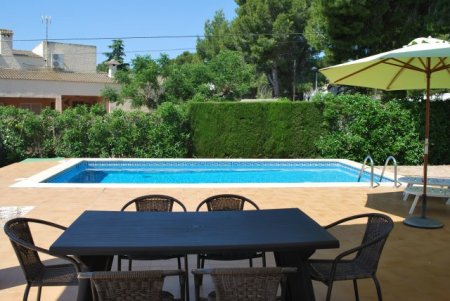 A detached villa built on a 600 m2 plot with a garden with lawn, 8x4 swimming pool, garage, outside shower and barbecue.
It is located 500 m. from the sea and the same distance from Calafat marina and the beach.
The residence (not including terraces) is 90 m2 and has one bedroom/suite with a bathroom with shower, one bedroom with bunks and a single bed, one bedroom with two beds, one bathroom with shower, a kitchen and a living room which opens on to a big terrace.
It has a butane gas hob, electric oven, fridge/freezer, washing machine, dishwasher, microwaves and TV.